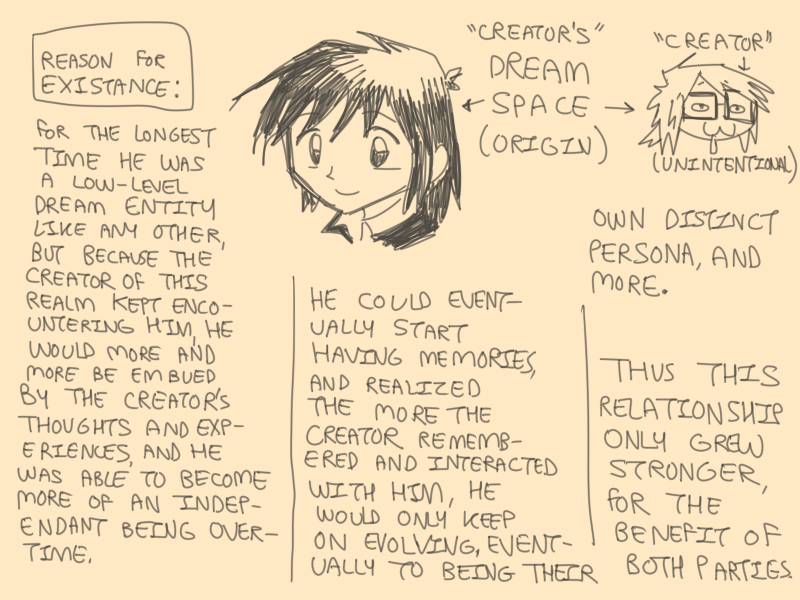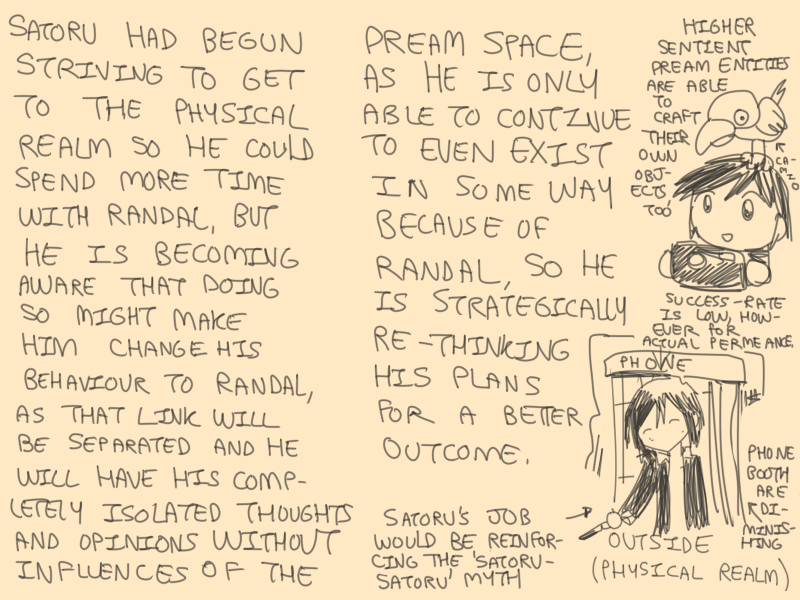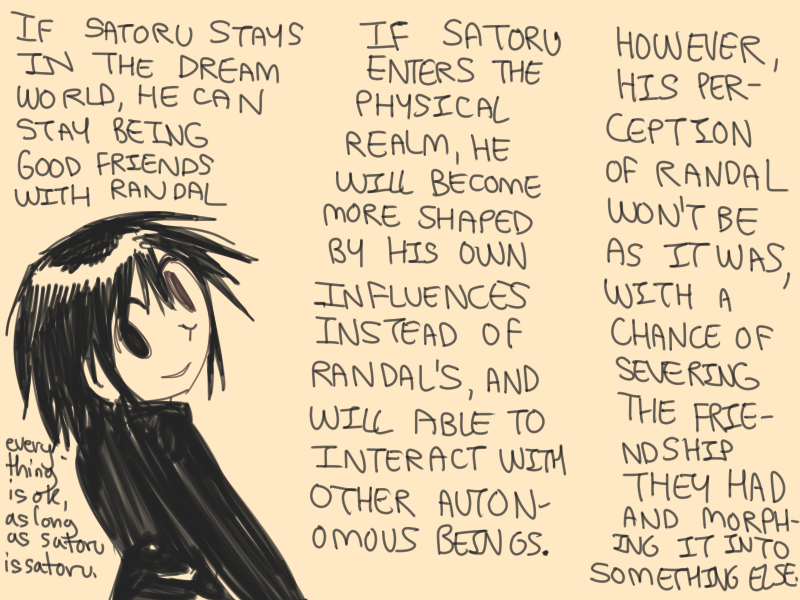 notes:


*Continuing on the subject at hand of true persona, meeting Satoru Tsukada in any other dream is only a "Satoru-shell", "SATORU-like", or only something that resembles
him outwardly or in cognition, since he only exists in Randal's dreams in particular.
Randal can travel to other dreams via dreamwalking, to contrast the difference of ability and type.

***Even though Satoru has concocted an effort into "going to the next level", it is still considered a low threat level due to
the information above aka low chance of probablitiy of meeting.
However, this rating may change altogether if somehow did physically meet.